Who We Are
We're a small but mighty team of specialized marketing and technology professionals who are passionate about digitizing businesses. We thrive at the intersection of marketing and technology, modernizing businesses of all sizes with cutting-edge digital marketing strategies and senior technical support.
Our client pathways will revolutionizing how you connect and communicate with your customers and help your brand grow and thrive in a remote, digital world.
Your Free Digital Marketing Blueprint
Download our Digital Marketing Blueprint - a guide to designing a high-impact, lean, and lucrative digital marketing team.
We respect your privacy. We'll never spam, sell, or share your information.
Meet the Team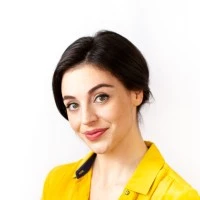 Jennifer Beck
Senior Marketing Strategist
Jennifer Beck is an energized, seasoned marketer with extensive experience developing marketing and technology strategies for fast-growing companies. With 15 years of marketing experience, Jennifer served as marketing director for several Denver technology companies before starting Cannabase - a multi-sided technology platform in Colorado's nascent cannabis industry.
After growing Cannabase into one of the industry's most powerful technology brands, Jennifer and her team sold Cannabase to publicly traded Helix TCS in 2016. Post-acquisition, Jennifer served as the CMO for the Helix TCS, supporting the integration of M&A assets as well as investor relations across the company portfolio.
Today, Jennifer is passionate about supporting business owners as they reimagine their marketing departments and brand presence. As the co-founder of Morphosis Studios, a full service Denver digital marketing and creative studio, and the lead strategist at REWIRE digital marketing services, Jennifer works closely with clients to create a cohesive story across all channels. Jennifer's unique approach combines data-driven insights with strategic thinking to deliver measurable results and unstoppable brands.
---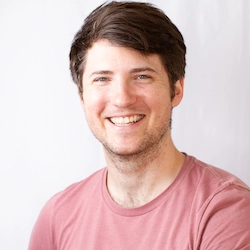 Chase Beck
Senior Digital Strategist
Chase Beck is a Senior Engineer with over 10 years of experience in the digital space. His extensive knowledge of web design, development, and branding has allowed him to lead projects ranging from consumer-facing websites to enterprise-level applications.
Chase can bridge the gap between business needs and design requirements to facilitate seamless project implementation for business clients. An experienced leader and entrepreneur, Chase leads the REWIRE technical team to develop future-oriented, responsive, light-weight, and accessible products for our clients.
We Speak:
Frontend
HTML5
CSS/SCSS
JavaScript (EC5/EC6)
Svelte
Gatsby
NextJS
React
WebGL/GLSL
Backend
Linux
NodeJS
Nginx/Apache
MySQL
PostgreSQL
MongoDB
PHP/Laravel
Ruby/Ruby on Rails
Infrastructure
Netlify
AWS
Heroku
WPEngine
Flywheel
Media Temple
Cloudflare
Google Domains
Platforms/Integrations
Shopify
Woocommerce
LearnDash
Squarespace
Klaviyo
Canva
Airtable
Later
Zoho
Quickbase
Quickbooks
Stripe
Square
Authorize.NET
Google Analytics
Google Adwords
Some of Our Favorite Tools
Morphosis Studios
Morphosis Studios specializes in the intersection of marketing and technology to create scalable, data-driven organizations. We're here to help you with every step of your digital transformation, from brand development and customer communication systems to remote employee management and back-of-house systems.